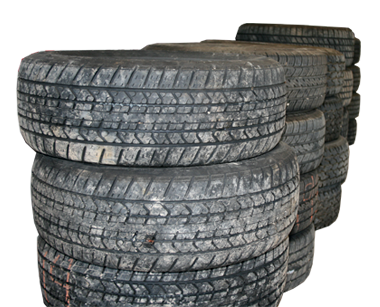 It is well known to budget minded car enthusiasts that purchase used car parts is much more preferable than
buying new parts altogether. However, one should be well-versed with the dynamics of purchasing, so that they do not end up paying for anything. When done right, buying used tires can save up more than you can think, meanwhile providing you with an excellent product to rely on.
Some of the critical factors worth considering before purchasing a used tire are as under
• Tire Tread Depth
The remaining life of a tire can be ascertained by observing the depth of the tire tread. It can be done efficiently by using a depth gauge – an instrument devised specially for the purpose. It is not recommended to buy a tire under 4 /32 of tread. Thus, one should use the depth gauge before hitting a deal.
• Age of the Tire
Irrespective of the life left in them, if the tires are really old, the deal is not worth it. Old tires are prone to cracking and will eventually blow out. It is recommended to change the tires every 4-5 years in order to have a properly functioning tire at your disposal. The age of a tire can be found out by checking the date code given on the side of the tire.
• Checking Defects and Patches
It is crucial to check for any kind of defect in the tire before purchasing it. The tires having bubbles in the sidewalls should be strictly avoided, as those bubbles can blow out at any moment without giving the slightest of warning. Similarly, the presence of any patch on the tire is a sign of incapability of the tire to hold air or other issues. Apart from this, one should not miss checking for any dings, chunks, holes or any other deformity in the structure of the tire. Lastly, if you are buying a tire after all and are even mildly sceptic regarding and defects, ask for warranty from the supplier.
• UTQG Rating
Also known as the Treadwear Rating, the Uniform Quality Grade Standards rating is another imperative factor worth considering. The lower the rating, the more the tire is prone to wearing out. The most cost-effective and durable tires are found to have a UTQG around 450-600. A tire with a UTQG less than 200 will wear out rather quickly. It will undoubtedly have a high-performance rate and excellent grip, but all at the expense of durability. Any tire with a UTQG in the range of 200-400 will have a normal lifespan and good performance.
• Uneven Tread Wear
In case the previous car has had an improper alignment, the inner edge of the tire could be worn out with outer edge remaining just fine. This will cause an impact on the structure of the tires and will make them wear down unevenly even if they are aligned properly during the next use.